Free Deep Clean . . .
Clean Sweep Lincoln are offering New Customers a Free Deep Commercial Cleaning, worth up to £2000.00, when you begin a daily commercial cleaning service agreement.
A clean and fresh workplace brings a pleasant atmosphere, can help boost productivity, and gives the right impression to your customers and potential clients.
Your Free Deep Clean will also raise the standard of the ongoing cleaning in general - it's easier to maintain an already clean area, rather cleaning it from a bad state.
Quote: Int-FreeDeepClean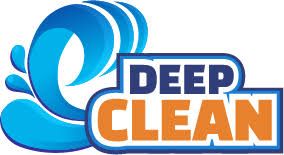 Change Your Cleaning Provider Get One Week Free...
It would be our pleasure to serve you. As an incentive to all new customers who are already using a cleaning provider Clean Sweep Lincoln will give you One Week of Cleaning Free of Charge if you switch from your current provider. This offer can be used in conjunction with the above Free Deep Clean Offer.
Quote: Int-OneWeekFree